Seascape
, aquatint etching & silkscreen, monoprint, 20 x 78 inches, 2021
This panorama is an imaginary abstract seascape that I created by combining printmaking processes using aquatint etching plates and then silkscreen printing. My work explores the relationship between consciousness, memory, and lived experience; at once interconnected and charged with vivid, emotional associations, yet intangible and elusive. The nature of memory is guiding the format of this piece- like frames of a film. Memory is a fascinating biological function; it can be as elusive as breathing without being aware of the process or as perfunctory as recollecting the calendar date. Memory may only present itself to our conscious mind because it has been coaxed to the surface by an associative thought, a sensory stimulus, or by interaction with another person. 
            The word for sea in the Greek language is
thalassa
, an onomatopoeia- it not only signifies but also describes the sound the sea makes, much like tracing the rhythm of the breath. In a similar sense, this imaginary abstract seascape describes visual structures through gestural marks, pseudo close-ups and aerial views to convey the perception of places or spaces being created or in flux-  just like our memory process is a continuing activity.
            The artist Jack Whitten commented "the octopus once had a shell, but lost it over the millennia through evolution. Perpetually in search of a home, it settles in abandoned shells, cans, car tires, and underwater nooks and crannies using the dexterity of its tentacles to build its watery residence––what Whitten called 'octopus architecture'." Many people are drawn to the sea for its therapeutic influence on the mind and body, its beauty, power and potential. I have always been drawn to the sea for these reasons but mostly because I find comfort when I am near the water- it simply feels like home. 
Whitten, J. (2018).
Odyssey: Jack Whitten sculpture 1963-2017
(K. Siegel, Ed.). [Exhibition Catalogue]. Gregory R. Miller & Co. p.49.
Container of the Uncontainable II
, aquatint etching & silkscreen, monoprint, on Rives BFK white, 22x30 inches, 2023
Container of the Uncontainable
, aquatint etching & silkscreen, monoprint, on Rives BFK white, 22x30 inches, 2023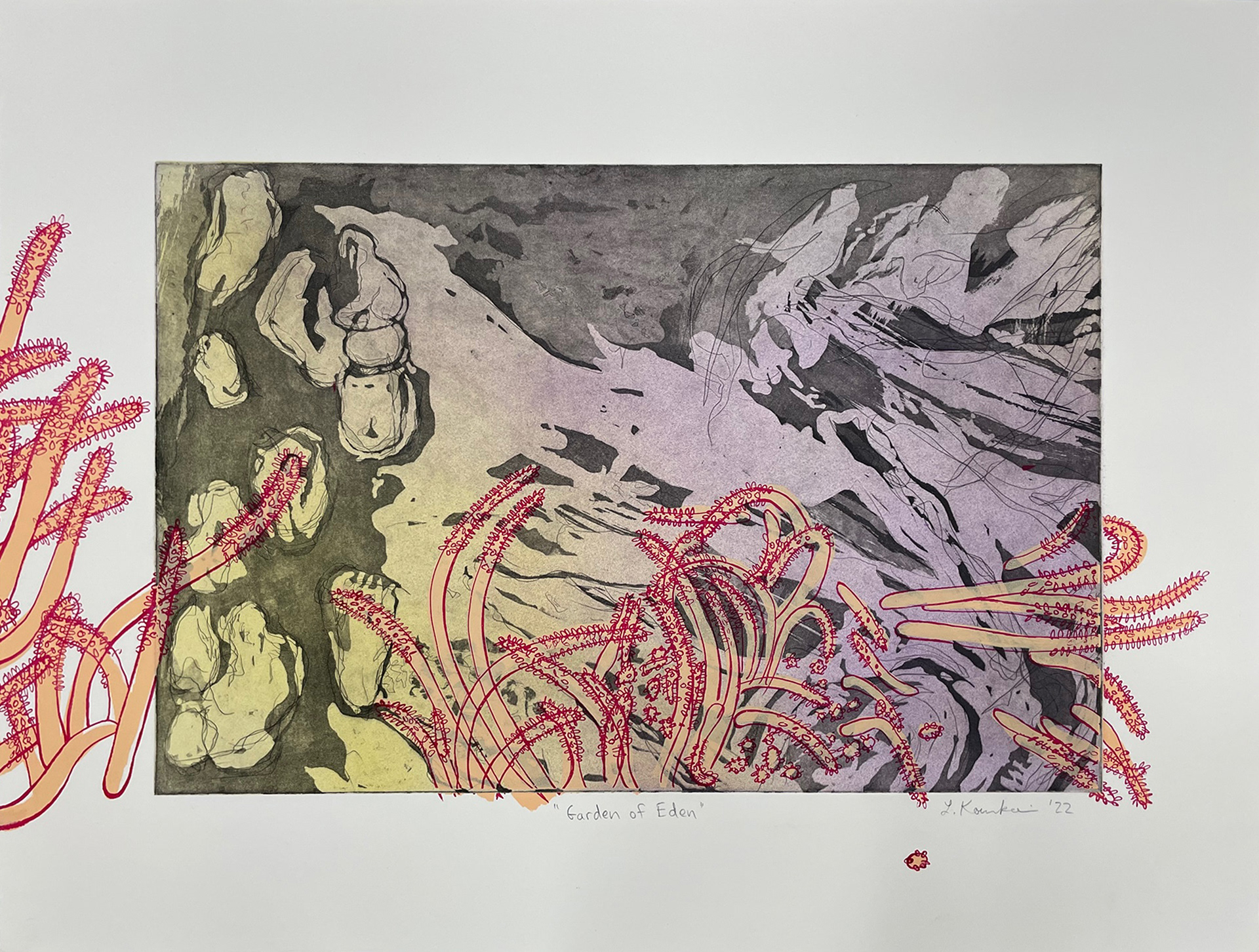 Garden of Eden
, aquatint etching & silkscreen on Rives BFK white, edition 3, 15x22 inches, 2022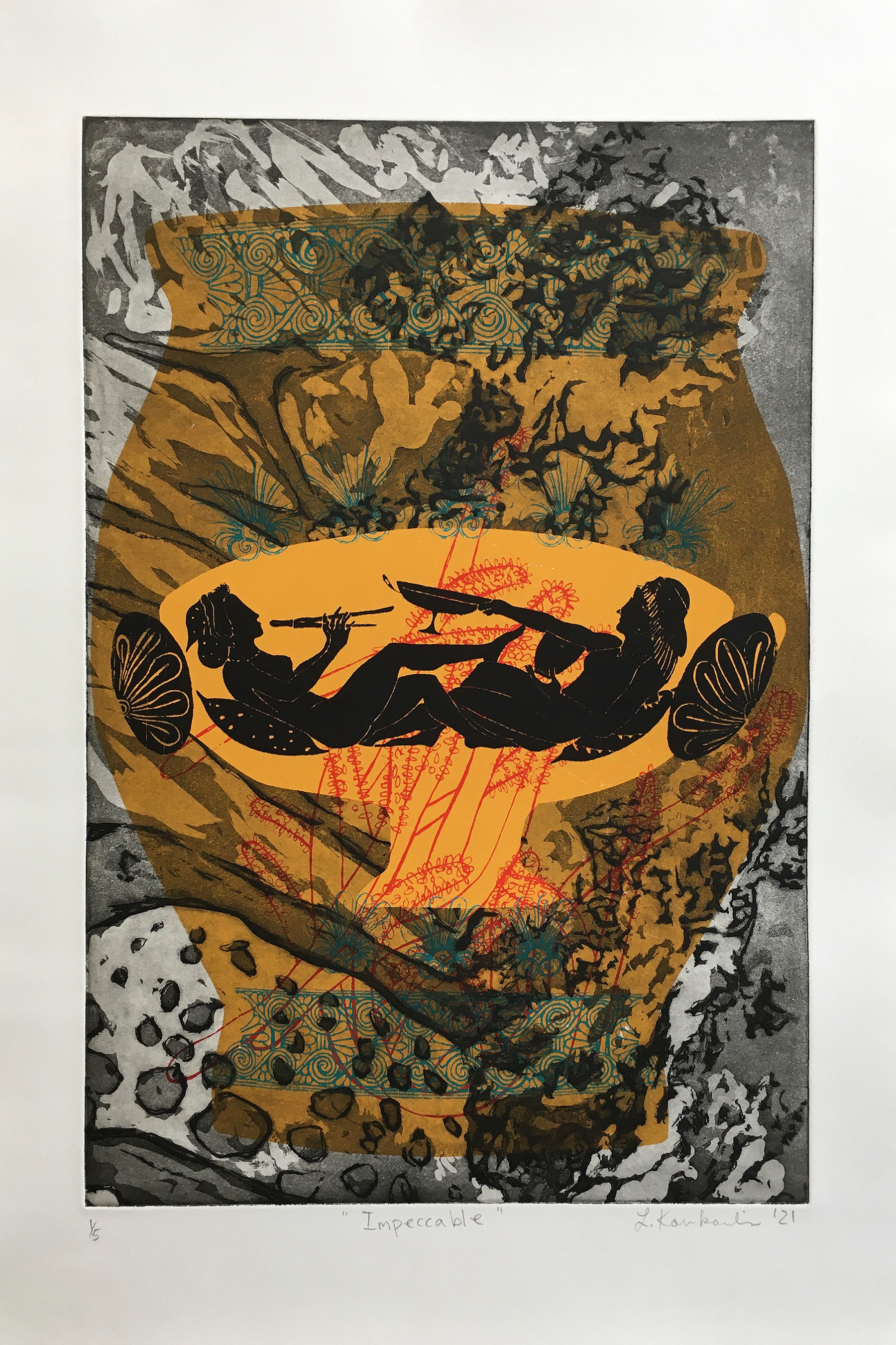 Impeccable,
aquatint etching & silkscreen on Rives BFK white, edition 5,
 image: 12x18 inches, paper: 15 x 22 inches, 2021 
Deception,
aquatint etching & silkscreen on
Arches

Cover
cream, monoprint, 11x11 inches, 2021